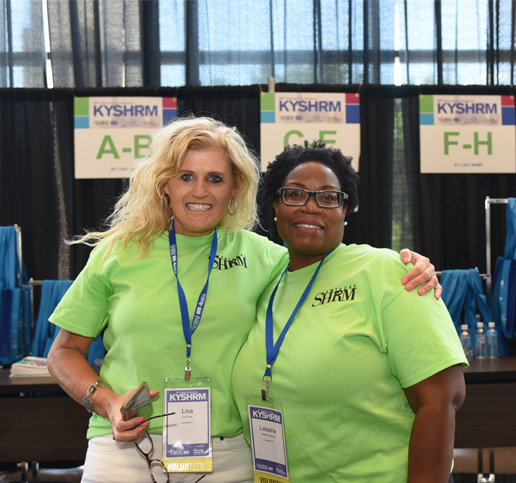 Expand your network and join us as a volunteer at the 40th Annual KYSHRM Conference, August 27-29, 2024, at the Galt House Hotel, Louisville.
To volunteer for the conference, you must meet the following qualifications:

Please complete the application form below. Once your application is reviewed, we will reach out with further information.